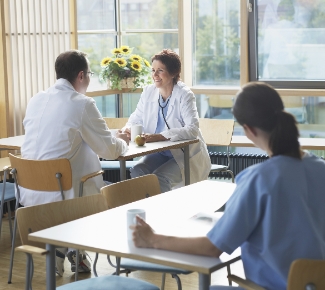 AHS Sponsorship

Alberta Health Services (AHS) is the only organization in Alberta that can sponsor physicians for practice readiness assessment (PRA) with the College of Physicians and Surgeons of Alberta (CPSA).
The assessments are required for any physicians seeking to register on the Provisional Register, and subsequently be eligible to work as a physician in Alberta. PRAs are not required for physicians applying to the CPSA's General Register.
AHS's approach to sponsorship is intended to help direct physicians into communities across the province where there is the highest need for physicians. In addition to providing sponsorship for PRA for physicians AHS's recruits to treat patients in our own facilities, AHS may also choose to sponsor a recruitment positions within a private medical clinic



The process will consider the following sponsorship requirements:
Except in unique circumstances, AHS will not sponsor urban Calgary or Edmonton family medicine positions requiring practice readiness assessments;

Rural family medicine positions will be considered on a case by case basis, depending on identified need of a particular community;

Specialist positions will be considered on a case by case basis;

AHS acknowledges the medical workforce and the needs of Albertans are complex and that these indicators are not perfect Additional indicators and considerations, are included within the sponsorship request forms.
If you have read the content above and still wish to proceed with a request, please click the button below: